Optometry Association of Louisiana - Event Information
Event Name:
OAL Mid Winter Meeting Shreveport
Description:
2020 Mid Winter Meeting
February 8, 2020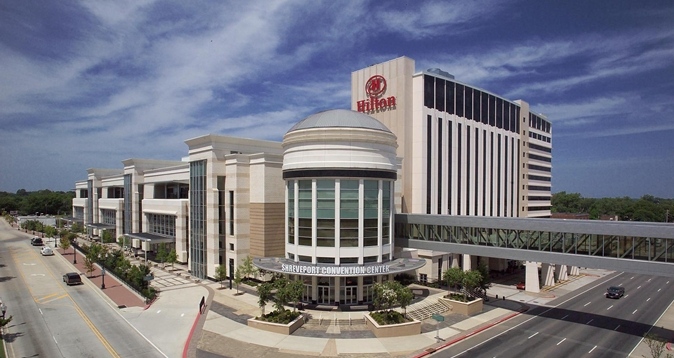 Hilton Shreveport
104 Market Street
Shreveport, Louisiana, 71101
8 hrs CE
Thanks to an unrestricted educational grant from Marco, the OAL is ushering in
2020 with a bang at our Mid-Winter Meeting to be held at the Shreveport Hilton Convention Center on Saturday, February 8, 2020! Cliff Caudill, O.D., from Kentucky kicks things off with a refresher course on lid lesions and considerations for their removal, followed by an ophthalmic lasers refresher course that reviews & encourages the novice optometric physician while also challenging the most experienced optometric surgeon. After lunch, a 2 hour, hands-on laser lab will be offered for those OAL Members wishing to further their laser skills and test drive the newest lasers from Marco. (NOTE: Capacity for the laser workshop is limited and will be filled on a first come, first served basis, with priority given to OAL members. Should demand exceed capacity, names will be placed on a waiting list and the OAL will do everything feasible to accommodate everyone wanting to participate). Alternatively, we will offer a concurrent course by nationally-renowned lecturer Jeffrey Walline, O.D., from Ohio, who will discuss tips & techniques for examining infants and toddlers, as well as considerations & suggestions for fitting contact lenses on children. Our final course will feature one of the hottest topics in our profession today - Myopia Control! Dr. Walline is one of the world's leading authorities in this area, and will cover everything from atropine therapy, to orthokeratology, to environmental considerations, to the newest soft contact lenses available to control myopia. This must-attend conference has something for everyone, so register as soon as possible!! Don't miss it!!